2013 SDC Curtain Sider – 4.48m – x5 Available
Make: SDC
Model: All Trailers
Body Type: Curtainsider
Year: 2013
Description:
The perfect addition to your fleet…
This 2013 SDC Curtain Sider is the ideal trailer, and is ready to work for you. It's perfect for any operator looking for a younger trailer to upgrade their fleet.Please find below the trailer specifications:
Make: SDC
Body: Curtain Sider
Year: 2013
Overall Height: 4.48m
Braking Axles: BPW Drum
Additional Info: 12 months MOT available, Plain Blue Curtains, Wisadeck Floor, Raise & Lower Valve, Twin Locking Bars
If you would like to know more about this trailer or would like to come and view, please contact us on 01772 610278 or email us at sales@nwes.info.
Alternatively you can fill out the sales enquiry form on this page, and someone will be in touch with you as soon as possible.
Ref TS2126
Advert ID: 3813811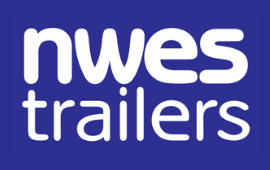 To enquire about this advert please call Sales: 01772610276 or use the e-mail form to the right