2016 Curtain Sider – SAF Drum
Make: Tiger Trailers
Model: All Trailers
Body Type: Curtainsider
Year: 2016
Description:
The perfect addition to your fleet…
This 2016 Tiger Curtain Sider is the ideal trailer, and is ready to work for you. It's perfect for any operator looking for a younger trailer to upgrade their fleet.Please find below the trailer specifications:
Make: Tiger
Body: Curtain Sider
Year: 2016
Overall Height: 4.0m
Braking Axles: SAF Drum
Additional Info: 12 months MOT available, Good Tyres, Plain Green Curtains , Moving Deck
If you would like to know more about this trailer or would like to come and view, please contact us on 01772 610278 or email us at sales@nwes.info.
Alternatively you can fill out the sales enquiry form on this page, and someone will be in touch with you as soon as possible.
Ref TS2160
Advert ID: 3624196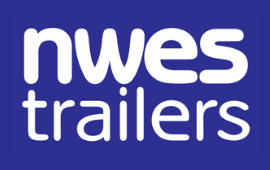 To enquire about this advert please call Sales: 01772610276 or use the e-mail form to the right